Custom Vinyl Wall Murals
View Wall Mural Gallery
Extreme Signage is your local provider of attractive, high-quality wall murals and graphics.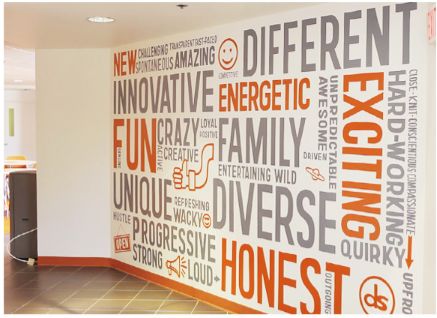 Businesses looking to add color to their office spaces, warehouses, or even manufacturing plants should turn to wall murals. Simple as wall murals are, they have emerged as one of the best ways to transform mundane wall surfaces along the hallway and lobbies into an avenue to learn about the history of the company or brand sensitization.
This is something Extreme Signage is cognizant of. As such, regardless of the purpose, size, or even placement of the mural, we have developed a wide variety of mural solutions to meet your needs. Therefore, if you are looking to place bathroom signs (for instance, hand washing signs), inspirational murals in your break room, or any other signage, we have the capacity and experience to design and manufacture any wall stickers, graphics, or vinyl signs for your business. With our services, you can transform any business into brand-building space.
Call Extreme Signage at (727) 592-5509 for a Free Consultation with a Wall Mural Specialist!
Complete Design Control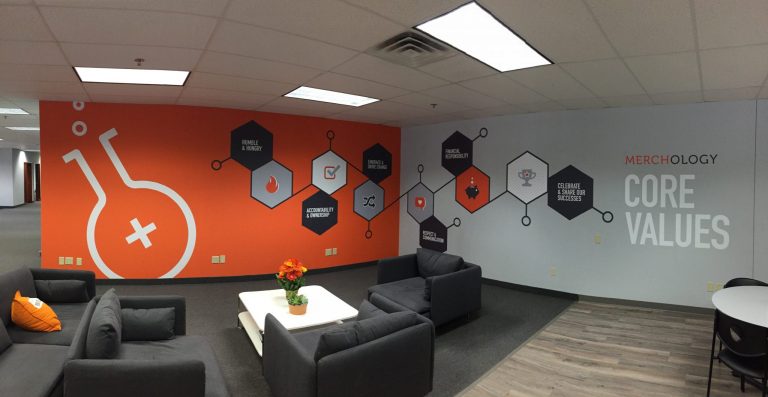 At Extreme Signage, our main focus is to provide comprehensive custom services to our clients and customers. As such, when it comes to creating wall murals, we design and manufacture murals that are specific to our clients' branding needs, spaces, and their business. Importantly, we make it our priority to only use high-quality vinyl wraps that are not only durable but also attractive. In a nutshell, we have the capability to create murals that can display anything that is of interest to the clients at any size.
We are also cognizant of the fact that branding needs change over time. Our removable wall murals are designed from the onset to be easy to take down in a matter of minutes, leaving you with a blank space again. Importantly, the murals can be taken down without damaging the walls.
Full-Service Wall Vinyl Company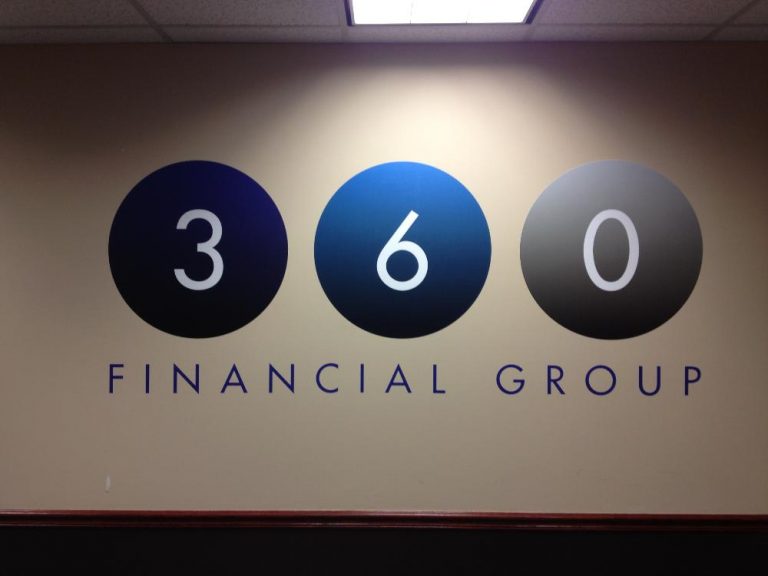 We provide the full spectrum of wall vinyl wraps. We have experienced graphic designers who are more than qualified to bring your design ideas to life. We have a high-quality vinyl fabrication facility that produces exceptionally high-quality vinyl wraps. We also have qualified technicians always ready and willing to help all through the process, including measuring the walls to ensure that they will fit in.
Extreme Signage only uses the very best inputs to create in creating the vinyl. You can rest assured that the wrap will endure the test of time all the while providing captivating branding opportunities. Whether you opt for a matte or gloss finish, the murals will be attractive.
Professional Vinyl Mural Installers
While designing and producing our vinyl wraps, we work hard to make our wraps easy to install. As such, self-installation of small graphics is possible without experiencing any issues. However, when it comes to large pieces, we advise our customers and clients to hire professionals. Using professionals to install your vinyl wraps reduces the chances of bubbles, creases, and small rips occurring. Additionally, there is always the risk of the wrap job appearing mediocre when installed by inexperienced individuals.
When contracted to install a mural, we take care to avoid any of the aforementioned problems from occurring. Additionally, if any vinyl damage occurs, we replace the vinyl for free, thus giving our customers and clients stellar warranty terms, unlike you opt for self-installation.
Free Wall Mural Consultation
We offer customer-centric services with aim of being your to-go-to vinyl company. As such, we make it a priority to provide outstanding products and services. We also aim to cater for all your vinyl signage products and solutions. Thus we offer a very wide range of products and professional services to ensure that our customers have a truly one-stop shop for their vinyl needs.
Call Extreme Signage at (727) 592-5509 for a Free Consultation with a Wall Mural Expert!