Vinyl Printing
View Vinyl Printing Gallery
Extreme Signage provides complete vinyl printing services for signs, banners, graphics, wraps, and more!
As a full-service custom vinyl printing company, you can hire us for any signage marketing needs. Whether you are on the look for cohesive wraps for your vehicle(s), a vinyl film for windows in your business premises or even a trade show banner, we have the right solution and product for you. Our dedicated team of designers and fabricators work hard to ensure that the needs of our clients are met.
From banners to lettering, our specialists are trained and skilled enough to recommend the right material and products for your needs. They can help with the design, fabrication, installation and even servicing should anything unexpected arise. We strive to ascertain your final products appear professional and portray your brand.
Call Extreme Signage today at (727) 592-5509 for a Free Consultation with a Vinyl Printing Expert!
Vehicle Wraps & Graphics
Vinyl wraps do an excellent job of publicizing your business, but they also enhance customer perception and confidence. If you own a business where you must visit clients at their residences, for instance, plumbing, electrical work, cable installation, CCTV services, extermination, landscaping and home repairs, people can be quite hesitant letting you into their houses. However, vinyl wraps play a big role in instilling confidence in the clients, thus welcoming you into their homes.
Vehicle Wrap Services that we Offer Include:
Ad wraps for company cars are quite famous in an array of business fields. However, companies that benefit the most include those that deal with residential repairs, cable installation, security services, landscaping, dry cleaning, delivery services etc.
However, any business that wants to be seen out there by the public can greatly benefit from vehicle vinyl graphics and wraps. Whether you want a full vehicle wrap or wraps for the entire company fleet, we provide high-quality vinyl signs as well as graphics for any marketing and promotion needs.
Vinyl Prints for any Surface
If you thought that cars are the only way that vinyl can be utilized to promote a business, improve client experience and enhance visibility, you couldn't be further from the truth. You may be excited to know that we provide printed vinyl products and solutions for nearly every aspect of your business premises from the floors, walls and windows to any other smooth surface including wood, carpet, acrylic, metal, carpet, and more.




More and more businesses today are realizing the advantages of vinyl and create attractive murals that can be used in hallways, lobbies, break rooms and even conference rooms. These large and impactful signs tend to excite, relax or inform your clients, visitors, and employees. Since they are very durable and resistant to dirt and traffic, they can be an excellent option for high traffic areas.
Promotional Banners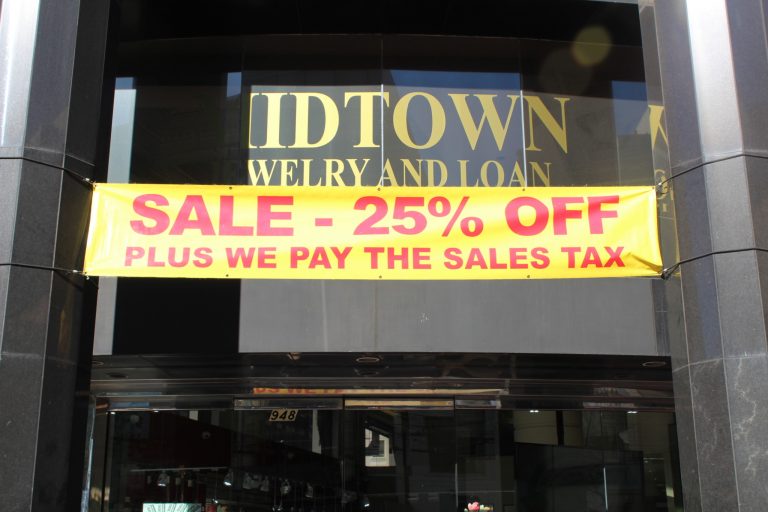 If you run a business, chances are you know how effective banners can be when it comes to marketing. The most common purpose of these materials is the promotion of businesses. They can be used both in the interior and exterior to either attract potential clients or inform visitors about your business as well as location. The common banners for indoor use are retractable banners and hanging banners.
We know that you want the best results in your marketing campaign and we can help you achieve that with the best banner design and fabrication services available in town. We are renowned for efficiency and professionalism when it comes to custom signage.
Banner Support
You are going to require some sort of built-in hanging mechanism or an external structure to support your banner depending on how you choose to display the banner. We discuss your intended use as well as placement during the initial consultation and we will ascertain that any modifications are included in the quote. We offer numerous options for banner display and our team will be happy to sit down with you and discuss the viable ones. You may want to stop by our local shop and check samples of various banner materials and types of support structures.
Custom Vinyl Printing
We are a renowned signage company that deals with all sorts of vinyl signs and graphics projects. We listen to your needs, ideas, and goals during the initial consultation. This stage allows us to know what you really want and recommend the best products for your branding needs as well as budget. There are numerous options when it comes to signage branding and our team will help pare down to the best ones for your marketing needs.
We offer full design services, working with your to ensure you get exactly what you are looking for. If you do not have a specific design in mind, don't worry as our experts can help you come up with something that properly reflects your business. Once you approve the design, our fabrication team takes over to produce your wrap quickly and efficiently.
For most of the solutions we offer, we ideally provide installation to ensure it is straight and free of bubbles, wrinkles, and warping. This allows for professional and attractive appearance.
Free Vinyl Printing Consultation
Extreme Signage is a local business that helps to produce professional vinyl wraps for your business. We want to add value to your business and we look forward to doing so.
Call Extreme Signage today at (727) 592-5509 for a Free Consultation with a Vinyl Printing Expert!