Lighted Signs
View Sign Gallery
Do you want your business to stand apart from the crowd and attract more customers? A custom lighted sign may be exactly what you need to make this happen.
There are many styles of lighted signs. This variety doesn't mean you need to have them all, Some of them are suitable for your business, while others aren't. You have to choose the lighted or backlit sign that has the best potential to help your company grow or to suit the needs of your business.
Extreme Signage is n experienced purveyor if illuminated signs for all purposes and business needs. We do our best to exceed your expectations time and again and to offer you high-quality signage at affordable prices. Our main goal is to become your long-term supplier of business signs and promotional materials.
Call Extreme Signage today at (727) 592-5509 for a Free Consultation with a Neon Sign Specialist!
Traditional Neon Signs
As appealing as traditional neon signs may be, the truth is that they are very expensive. They consume a lot of power, and they require high maintenance expenditures. Under these circumstances, there's no wonder business owners are being put off by the low ROI provided by neon signs. On the contrary, modern LED lighted signs to have a much longer lifespan and need way fewer repairs than traditional neon ones. Moreover, they have the same retro look that fascinates so many people.
If you want the classic retro look, without the expenses and the hassle involved by neon lighted signs, we are exactly what you need. Contact us to tell us what you need, and our lighted signs specialists will create it for you.
Lighted LED Signs
The neon look can be achieved through low-energy, efficient LED bulbs. They offer the same features but have a much smaller carbon footprint.
LED lighting has multiple applications in the signage and promotional materials industry. It can be used for backlighting cabinet signs and channel letters. It can light up businesses in the dark, alerting people to their presence. All hotels, nightclubs, restaurants, gas stations, and convenience stores can make use of lighted signs to attract passersby.
Our LED signs are customized to suit your needs and your desires. They are available in many styles, shapes, and colors.
Indoor Lighted Signs
LED signs are also ideal for indoor use. They can be used to create OPEN and CLOSE signs or other visual alerts to help your customers find their way through your facility. Take-away restaurants, for instance, can use such signs to highlight orders as they are ready for pickup.
We can customize your sign to match your requirements and your creative ideas. Our team of experienced designers will listen to you very carefully and will find the best way of bringing your ideas to life.
Programmable Digital Message Centers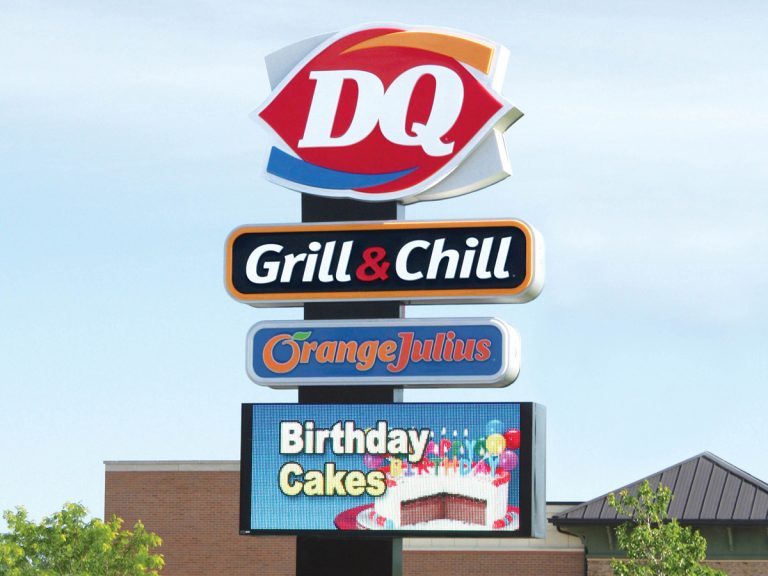 Businesses seeking to create a high-tech appearance should take a closer look at our custom, programmable LED message center signs. These are the most impactful signs you can use to attract potential customers.
LED message centers are much better than neon signs or other signage solutions. You can add new custom messages whenever you want, as the process is user-friendly and hassle-free. Some of these signs are available in full-color graphics for an enhanced impact on the viewers.
Full-Service LED Sign Company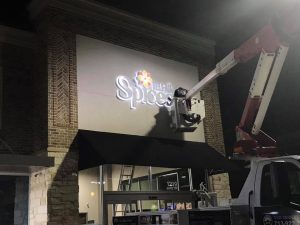 We are here for you, so don't hesitate to contact us for any type of sign you may need. We will take care of all stages of the production process, installation and repairs included. With us, you can have the peace of mind that your signs will always be in perfect shape.
As a complete sign supplier, we have the advanced technology and the skills required to create high-quality signage for any type of business or location.
Free Lighted Signs Consultation
Outshine your competition with custom lighted signs by Extreme Signage!
Call Extreme Signage today at (727) 592-5509 for a Free Consultation with a Neon Sign Specialist!