Post & Panel Signs
View Sign Gallery
Extremely versatile and cost-effective, post and panel signs are quickly becoming a popular choice for attracting potential and established customers. Your organization will be sure to get attention with eye-catching panel signs, such as those developed by Extreme Signage.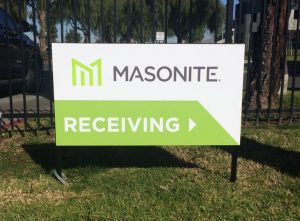 As your dedicated post and panel signs experts, we work hard to provide you custom signage products that support your brand promotion and business marketing goals. Our custom signs are all designed specifically for your business and are crafted according to your requested placement and visibility requirements. This ensures that your post and panel signs do their job of capturing the attention of passersby and building brand visibility.
As professional post and panel sign system providers, we also update your existing sign panels with new images or messaging. Whether you just need a signpost, panel signs, post bases, or even replacement post finials, Extreme Signage provides the right signage at the right time.
Call Extreme Signage today at (727) 592-5509 for your Free Consultation!
Effective Wayfinding and Directional Signs
Custom wayfinding signs assist customers, clients, and guests by helping them find their way. Post and panel signs are ideal for supporting a smooth flow of traffic throughout your facilities.
Built to be visible, post and panel signs are usually the fastest way to support your customers and visitors in locating various locations within your facilities. As local signage experts, we already know the principles of effective wayfinding design. We use your brand fonts, colors, and creative sizes and shapes to produce economical wayfinding and navigation signs.
Signs That Showcase Your Brand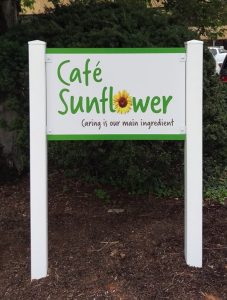 Reassure new customers that they are in the right place. More affordable than a monument sign but delivering the same effect, post and panel signs are a high-value choice for location identification signage.
With many options regarding their placement, style, shape, and size, post and panel signs help you catch customers' attention and reinforce your existing branding efforts simultaneously. Extreme Signage delivers beautiful custom signs in order to improve brand awareness. We custom-craft a variety of options for your post and panel signage, such as carved or sandblasted wood signs, curved or flat metal panels, PVC, lighted sign panels, and many other options.
Extreme Signage also knows that architectural signs are most frequently enduring structures, this is why our products are attractive, functional, and durable, making our services the perfect choice for your business signage needs.
Low-Cost Outdoor Signs
Looking for a non-permanent outdoor signage solution? Post and panel signs may still be an excellent choice for your unique needs. Extreme Signage supplies an array of cost-effective alternatives such as PVC signs with custom printed vinyl graphics. PVC sign panels are less expensive than their metal counterparts; however, they do the job and can withstand weathering a lot better than simple wood post signs.
Post and panel signs are often used for promotional purposes, business identification needs, construction sites, real estate, and other areas where signage is frequently replaced or updated.
Full-Service Sign Company
We provide you with the proper sign and graphics solutions for your unique brand needs. Our custom signage services are tailored according to your ideal timeframe, budget, and market.
With an expert team of signs and graphics professionals, Extreme Signage guides you during the whole undertaking. From concept to custom design, production, placement, and skilled installation, we handle everything. When you want signage that is completed correctly the first time and installed on time, the right choice is Extreme Signage.
Free Post and Panel Signs Consultation
Showcase your business with attractive, highly visible signs and graphics like specialty post and panel signs by Extreme Signage! Handling every facet of your signs and graphics project, we supply brand focused and promotional sign and graphics products that assist with supporting your business objectives.
Call Extreme Signage today at (727) 592-5509 for your Free Consultation with a Post and Panel Signs Expert!