Pinellas Park Sign Company
View Sign Gallery
Custom Signs & Graphics

A local, Pinellas Park Sign Company, Extreme Signage provides all of the signs, graphics, and elements you need to effectively market your business, build brand recognition, and ultimately attract new customers and clients to your business. Utilizing the highest quality materials, our expert staff of designers, fabricators, and installers create exciting, attractive business signs that you will be proud to put your name on.
Every Sign Your Business Needs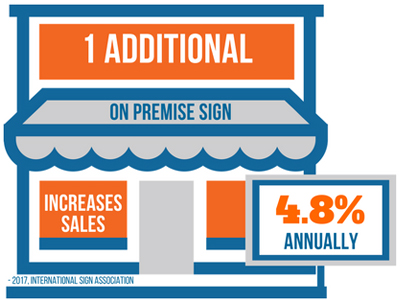 As a full-service sign company, we not only design, create, and install every sign you may need for your business, we also offer ideas, suggestions, and advice for getting the most out of your signage. We understand how to make impactful signs that serve a function for your business, whether that be brand development, new customer attraction, client retention, or product/event promotion.
Contact Extreme Signage today at (727) 592-5509 for your Free Consultation with a Signs & Graphics expert!
Outdoor signs are those used either on your storefront as part of your signage blend, or used for promotion in a different outside location, such as an outdoor banner at a baseball field promoting your support of the team, or even a monument sign. Exterior signs come in many different styles and options, allowing us to create perfect, custom signage that truly reflects your brand personality while accomplishing your business goals.
Interior signs are those used within your business to assist your customers, clients, and guests with navigating your facility, providing important information, or supporting the sales process. The specific blend of indoor signage that is best suited to your business will depend on your business type, facility layout, and business promotion goals. Our local sign manufacturing company is dedicated to assisting you in determining the right signage for all of your interior signage needs.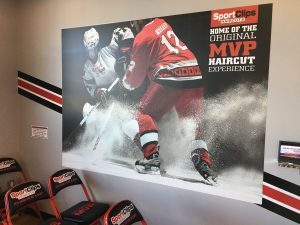 Branded, durable vinyl banners, signs, and graphics give you increased visibility for any type of large or small business. When you are seeking a way for obtaining visibility to your business storefront, facilitating clients when finding their way around, or are looking to get more results from your event attendance, our vinyl signs and graphics pros design, fabricate, and install the appropriate customized vinyl sign solutions for your goals.
We are your all-inclusive custom vinyl signs, banners and graphics vendor, delivering complete sign and banner products and services. This means we can produce virtually all attractive vinyl signage your organization desires.
No matter whether it's professional floor graphics, banners, vinyl clings, window graphics or any other signage element you need for your brand and business, our vinyl sign and graphic specialists will manage your custom signage with skill, speed, and we pay attention to even the smallest detail.
Our Process
Free Consultation
We are easy to work with, providing you ideas, suggestions, and our honest opinion, all starting with our initial Free Consultation. Depending on your needs, we can discuss your project over the phone, at our facility, or can come to you for an on-site evaluation, which is best for storefront signs or new businesses looking for a full signage package. The consultation allows us to get a firm understanding of what signage elements you need and how we can create those signs to complement your business location and brand personality.
Sign Design
Many sign companies outsource elements of their work, such as design and installation. Here at Extreme Signage, we handle everything in-house, making it easier and faster for you to get a completed, production-ready sign design that you are excited about. Utilizing what we learned in the free consultation, and with your brand guidelines top of mind, we create a complete design, including a mock-up showing what your final sign will look like once completed. If you have adjustments, modifications, or edits, we gladly make those so you are get exactly what you want and need.
Sign Creation
After adjustments have been made and you have approved the design, we hand it over to our sign manufacturing team. Our skilled sign builders handle all of the production required for your completed sign, including printing any vinyl sign elements, hand forming channel letters, and ensuring that any support materials or electrical components required for installation are in-stock and ready to go. Our team is efficient and detail-oriented, ensuring that your project is completed correctly, on-time, and within your budget.
Sign Installation
Once fabrication is complete, your sign must be installed to start improving your customer flow and building your brand visibility. Depending on the complexity of your project, we may recommend sign installation, or may simply provide instructions and tips for self-install. If professional installation is best or required for your signage type, we have a full staff of professional sign installers who will handle every step of the process, including local permitting, prep, electrical, and even clean-up. We recommend professional installation for most business signage, and can assist with installing lobby signs, storefront signs, and more.
Your Local Sign Company Partner

When you work with Extreme Signage you are getting a dedicated signage partner. We provide outstanding service and support with the goal of creating a long-term relationship with you as your go-to sign shop for any of your business signage needs. A Pinellas Park commercial sign company, we have the tools, resources, and skilled staff that will assist you in creating an attractive, effective business presence that creates a lasting impression, and extending beyond the four walls of your business.
Contact Extreme Signage today at (727) 592-5509 for your Free Consultation with a Signs & Graphics expert!